While we haven't ranked them, there are quite a few hair salons in Rexburg. Each kind is different both in what they specialize in and what they offer. Some locations offer different spa treatments, some offer specific beard services. From the hairstyling colleges to the barbershops, you can find something specific to your hairy situations here in Rexburg.
A hairstyling college near BYU-Idaho, Paul Mitchell has everything from hair dying to face shaves. The students of the college are the ones providing the services as practicums before their graduation, so the prices are often less than what they would be at other locations. You can check out their website for their specific prices on all of the different kinds of services they offer!
Evans Hairstyling College is another beauty school near BYU-I campus! Although they don't offer shaving services, they have a variety of different hair cutting and styling services along with some spa treatments. You can check out their website for a full list of services. For their prices or to set an appointment, you can contact them at 208-359-8141.
3. Hair We Are
Listed as being inside Broulim's in Rexburg, Hair We Are salon in Rexburg is located between the drive-up Broulim's pharmacy and Jamba Juice. Usually they're too busy to take walk-ins, but you can go in to make an appointment or get more information. You can also get more information about their prices and services at 208-656-9779.
4. Graffiti Beauty and Barber
A salon that specifies haircuts for different ethnicities and hair types, Graffiti Beauty and Barber offers Men's Services and Women's services of different types. Their graffiti theme makes for a pop and grunge look where you can enjoy your haircare. You can book an appointment with them online!
With one location inside Walmart and one location next to the Hickory and Costa Vida, Supercuts is a location dedicated to only hair, hair cuts, and hair styling. On their website, you can check out their advice page for answers to questions you may have about your hair or the type of cut you want. Whether you're looking for a specific fade or type of layers, Supercuts is a great hair salon for you.
Now at their new location just across from Deseret Industries, Tami's Salon offers different spa and salon services focused on making you look like your best self. They state that with their cuts and trims they take into account your preferences as well as your facial shape and body type to give you the best look possible. If you're looking, they even offer bridal services.
A fairly new business cropping up in Rexburg, the Barberpop Shop is a location where your friends can enjoy a mixed soda or hot chocolate while waiting on you to get your hair finished. This barbershop and spa offers specific packages for the kind of services you can get. From The Maverik to The Stallion, they have a variety of options for beard treatment and hair styling or even just a simple facial.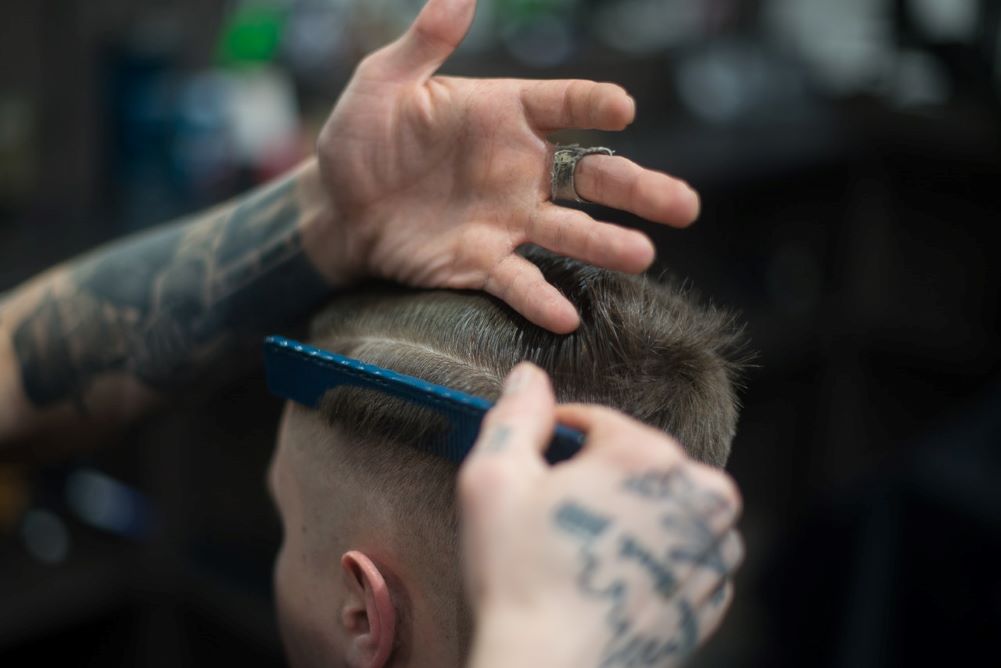 With Exhibition Fades, you can choose to get a cut done by Logan Gambles, Devin Nez, James Murrillo, or Dax Hall. Each individual has their own list of services that they can provide and times when they are available. Check them each out to see who is the best fit for you!
For at least the past 35 years, Larry has been cutting hair for everyone - including, as he is proud to display, many BYU-I presidents and one bank robber. You can contact them at their number 208-356-7412 and check out their Facebook page.
Just across the street from the Paramount 5, The Cut Above offers everything from haircuts to fake nails. You can contact them at 208-356-7759 for information about what they provide and how much their services cost. Their Google listing is the only page that has internet-available information about them; other searches will direct you to the Idaho Falls pet care service A Cut Above, so be careful you book at the right place!
Trim Up Before the Semester!
When you're looking for a haircut Rexburg has a lot to offer. If you're wanting a fresh look as the fall semester starts and some good options for upkeep while you're in Rexburg, don't hesitate to check out some of hair salons in Rexburg at move in and after. For a list of other useful services in Rexburg before semester starts, check out our blog.