There's an ongoing stigma about the university in Rexburg of being "BYU-I-Do." But why not look for love while also looking for your degree? Whether you're taking someone out casually or going on your anniversary date, there are enough events around the city and accessible nearby locations to give you some new and fun date ideas in Rexburg.
Want more date ideas or have your own you want to share? Click here and explore even more date ideas.
School Offers
The university actually offers several activities perfect to use for your date ideas in Rexburg. Students themselves host events with school permission and the school puts out classes and events.
Stargazing
The BYU-I campus has its own planetarium. This hosts shows offered to the public and sells tickets at the door for $2 a person. Every Thursday, except for special occasions or any week in August, it hosts a show at the planetarium starting at 7 PM. Each month, there is something new! If your significant other has expressed an interest in space and stars, this is a perfect place to fit their interests and see beautiful sights.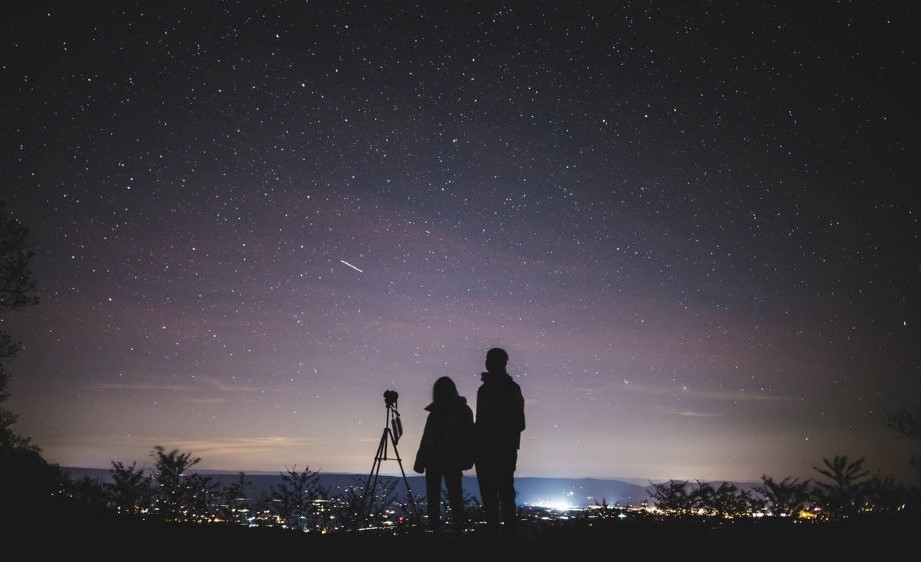 Although you can enjoy the night sky from anywhere in the Rexburg area, the campus also has an observatory free of charge to the public. The operators will help you use the telescope and can answer your questions about the stars. The location is of course closed during the day and on overcast or precipitating nights as this would block the sky, so check the weather and head over on a starry night.
Dancing
The school offers four different dancing style experiences, both with tutored classes for multiple skill levels and an open dance floor. On Wednesdays, swing and country style dances are taught from 8:30 to 9:30, and the floor is open to dancing until 11:30. The same times are open for ballroom dancing and Latin dancing on Friday nights.
Performances and Exhibits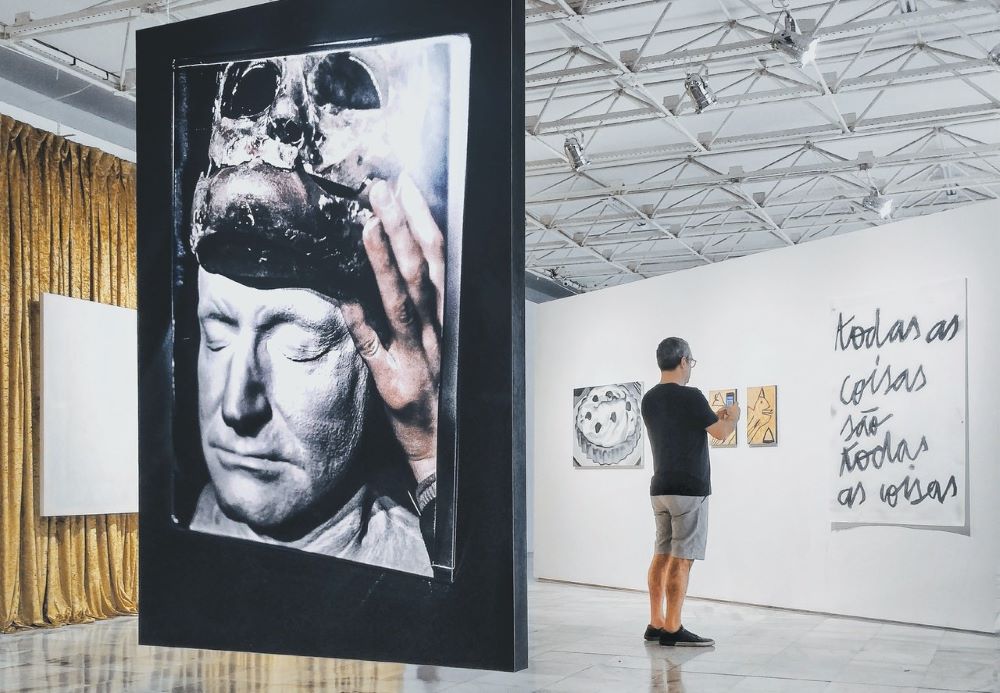 Each year, students display the projects that they've worked on. With everything from photography to graphic design, sculpture to painting, music to plays, there is a huge amount of material to appreciate. The different departments have times that the displays are available and have scheduled plays and performances, so check in with the BYU-I events calendar for information on upcoming events you can take advantage of. Use the fifth filtering tab and select the performing/visual arts, student events/activities, and exhibits to see these upcoming date-night ideas.
As of June 2021, there is an ongoing art exhibit until July 20 in the Spori building. This will go from 9 AM to 8 PM every day excepting Sundays as this building has church sessions held in the classrooms on Sundays. There are several upcoming orchestral, vocal, and jazz performances coming up over the next few weeks as well!
Nearby Ticket Items
There are several events going on outside of the BYU-I campus that are great for date ideas. Many options are in the great outdoors for you to pick from, but there are several event centers that you can choose from for incredible nearby Rexburg date ideas.
Idaho Falls Zoo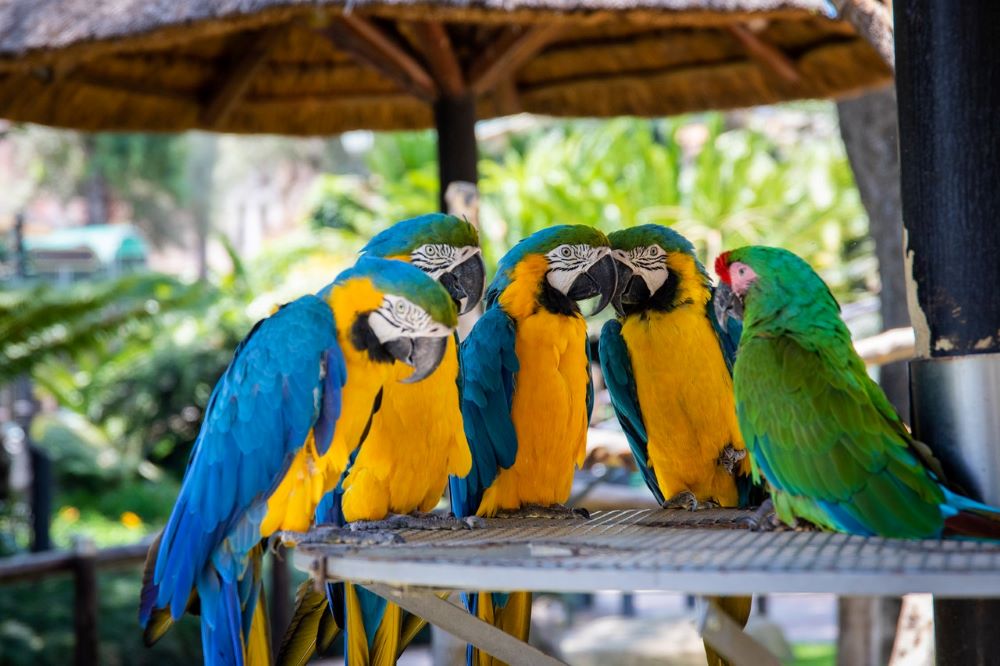 In Idaho Falls, the Tautphaus Park Zoo is open daily from 9:30 AM to 5 PM. This costs $8 plus tax per person, or $7 per person for an 8-pair adventure (16 or more people). The zoo hosts five different exhibits with everything from zebras and lemurs to penguins and wallabies, as well as offering a small petting zoo, a child-oriented area, and an impressive aviary.
Aquarium
Idaho falls is also home to an aquarium with lizards and birds as well as the stingrays, starfish, and eels. Several of the ten exhibits are touch-friendly and interactive. You can feed the iguanas, pet the stingrays, and even touch some of the starfish. The location is open from 11 AM to 8 PM Monday through Saturday with reduced hours Sundays, at $12 a day or $18 a week!
Ice Skating
For more active activities, ice skating is offered at a nearby facility from about September to late March. This is open to all skaters for free skate at 7 PM, and it is also open as a class for adults on Fridays from 9:15 AM to 10:45 AM. These times can vary depending on events that go on at the center, including hockey games and ice skating classes that you can enroll in to learn some moves before you go!
Zip Lines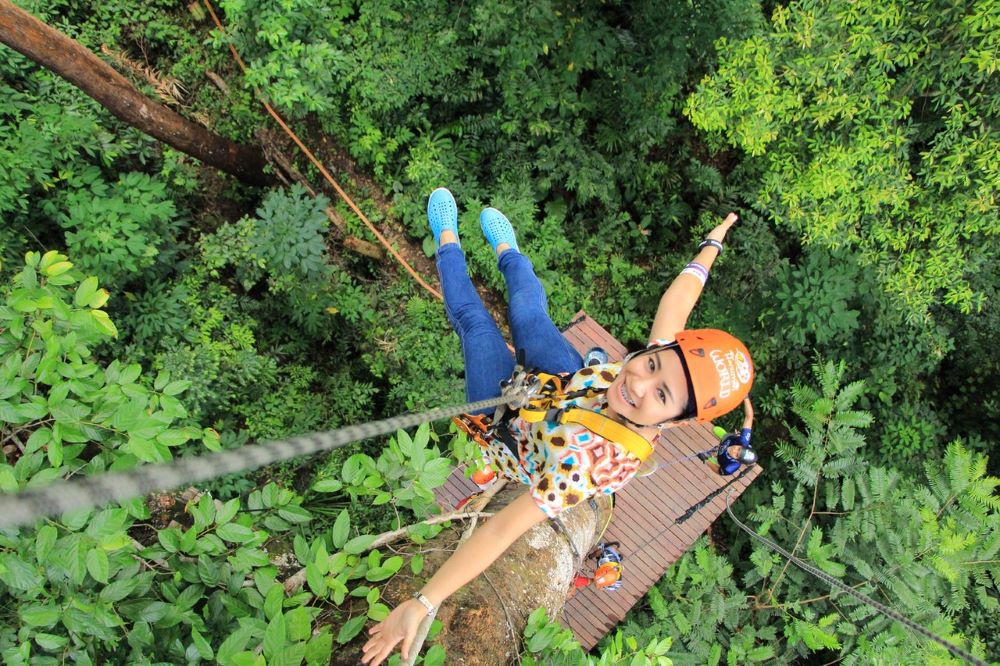 Zip lines are a great summer date. Heise, known most for its hot springs, is home to a variety of outdoor activities, but their Heise Zip ziplining might be its best date idea. They have a 1.5 mile zipline tour with 7 sections, each between 300 and 1,400 feet long. You can ride side-by-side with your date on the double ziplines they offer!
Drive in
Within the city of Rexburg itself at Teton Vu, or in Idaho Falls at Motor Vu, there are drive-in movie theaters offering two movies a night on clear nights. For this, all you need is a car with a radio connection and potentially some jump cables in case your car runs through all its battery. This is the perfect way to snuggle up in a blanket for a popcorn and movie date or to bring a group and pile into the back of a pickup truck - after all, the entry is paid by the car. Be sure to check out what movies they're offering so you can plan what you and your date want to go see!
Other events and places you can go to include
Arcades
Axe throwing
Bowling
Escape room
Golf/ mini golf
Horseback riding
Hot spring
Laser tag
Maze/ Haunted Maze
Rafting
Skiing/ Snowboarding
Trampoline park
Water park
You can check out our list of things to do in Rexburg for even more ideas on what's available nearby!
Free and Outdoors
Of course, there are heaps of date ideas that you don't need to make a reservation for and hundreds of free date ideas. Alongside hiking and climbing, there are tons of outdoor activities for simpler dates.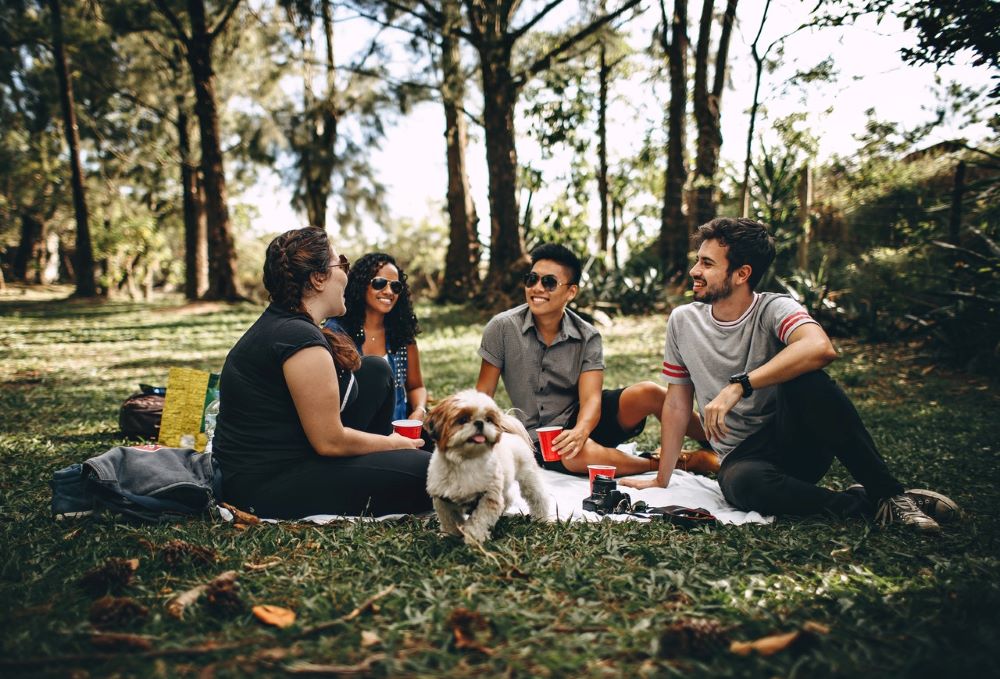 Geocaching
Popular especially in rural areas like Rexburg, hunting for hidden treasure in the form of geocaching has become popular. For this, all you'll need is your phone and the ability to search around an area for hidden items. You and your date will put in the coordinates to find the geocache, then search the area marked by the coordinates. The cache will usually have something interesting from the area and a logbook for you to note that you found it. You'll return it to its hidden location for the next geocachers to find!
Parks
There are all sorts of activities to do at the park on a date. Between the three parks just in Rexburg, there is a roller skating rink, a duck pond, a fishing area, a frisbee golf course, a war memorial, multiple basketball and tennis courts, and a merry-go-round.
Events aside, the park is the perfect place to stop for a picnic and spread out on the grass with a blanket and some sandwiches, a pizza, or if you want to be fancy, a charcuterie board. Whether this be Subway or made from scratch, a perfect meal in the park is an ideal date.
Hammocking is a new popular trend, especially in Rexburg parks. For a unique date idea in Rexburg, you can buy or rent a couple hammocks (or just the one if you want to be cozy) and hook up to a pair of trees for some relaxation and people-watching.
Sledding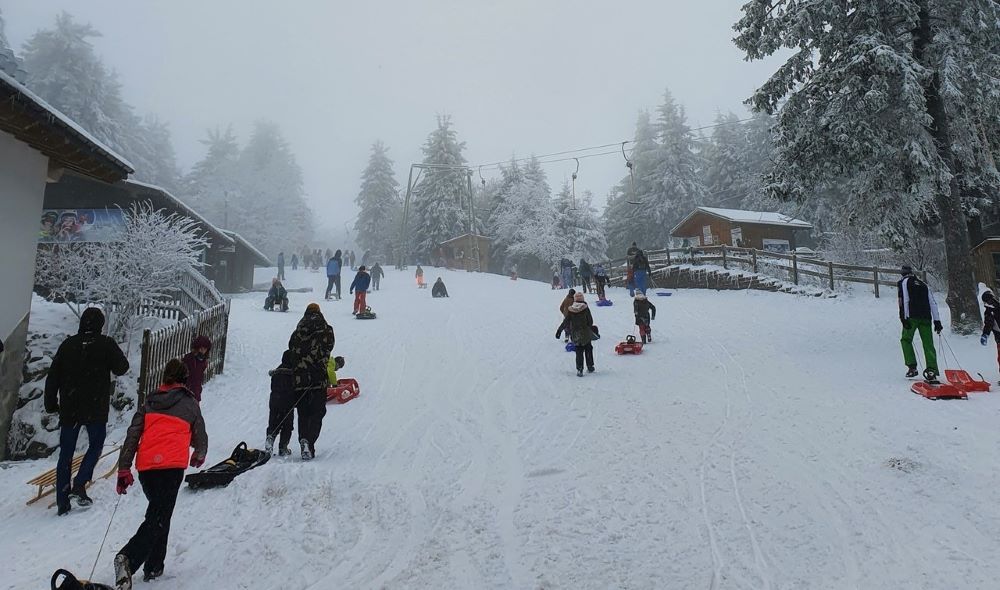 In the winter, hills in the area become the perfect date areas. Whether in Smith Park or in the emptied Rigby Lake bowl, sledding hills are available for sledding. Be sure to dress up in winter duds on your way out, make sure there's enough snow to slide down, and of course, make sure there are a warm mugs of cocoa waiting for your return.
Apartment
You don't even need to leave your apartment for a lot of date ideas, provided your roommates are amiable. They can also join with their significant others or can be paired up with your date's roommate for a double blind date.
Cooking
Having a meal together is a pretty standard date idea, but for those interested in cooking or wanting to show off their skills, making a meal or dessert together can be a treat. For easy meals, you could work on everything from sandwiches to pizza to kebabs, or you could kick it up a notch and follow a recipe for homemade pasta or ratatouille. With thousands of recipes online, the world is your oyster with this date idea.
Games
A card game or board game can be the perfect way to find out more about your date or just have fun trying to best each other or beat another couple. Whether you play something as simple as Uno or as in-depth as Betrayal in House on the Hill, it can be a fun competition or collaboration. Other types of games fit into this category as well, with everything from Pictionary to Mario Kart, to keep you connected and at odds!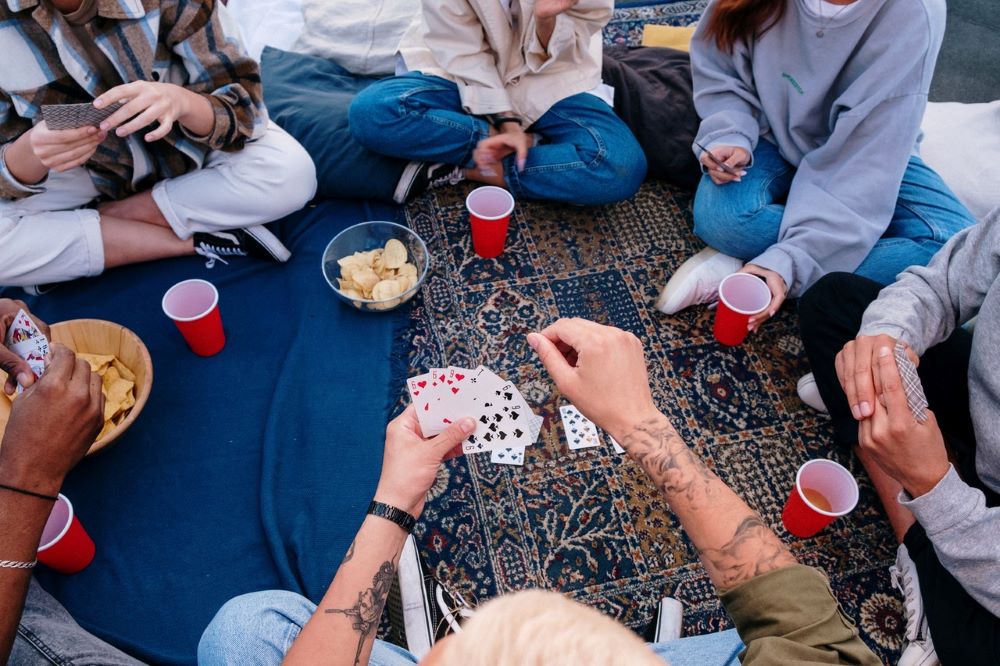 Virtual:
Jackbox games
Ultimate Chicken Horse
Overcooked
Deck of cards games:
Purchasable card/board games:
Unstable Unicorns
Apples to Apples
Cover Your Assets
Art Date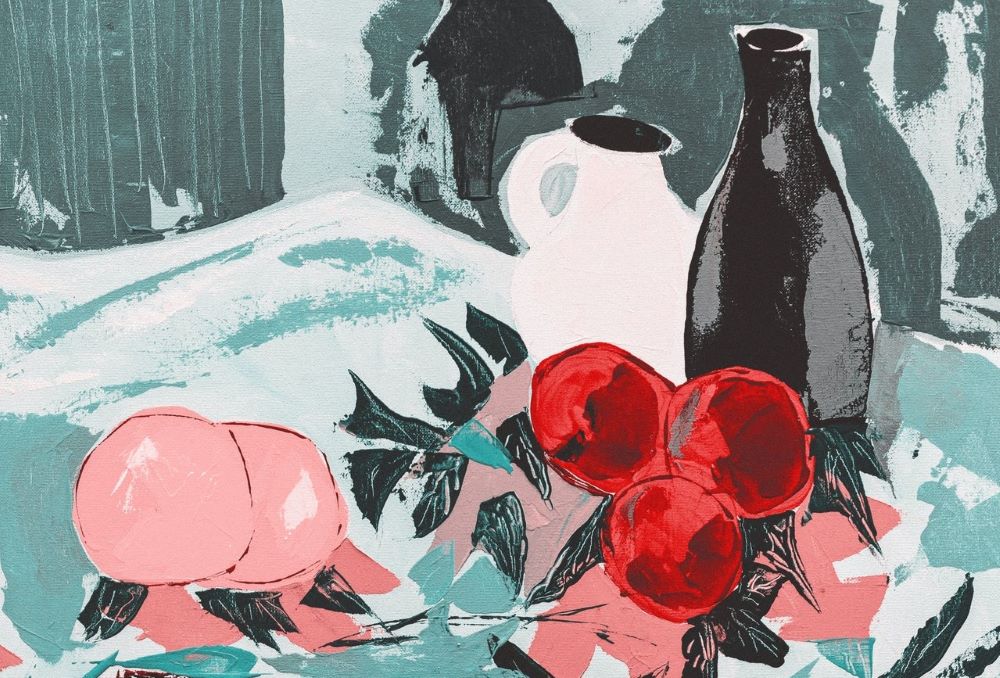 With everything artsy available, from painting rocks to tie-dyeing to learning origami, having a crafty date would be a great way to bond. Many people love to follow Bob Ross's painting tutorials with a canvas, a few brushes, and some paints. This is super cost effective and fun with a group that you can compare end results with.
Make your Lists
It can be fun or make the selection more simple if you make a jar of popsicle sticks or papers listing date ideas and have a date based on what you draw. Whether you use everything on this list or compile a list of your own with a significant other, you'll be sure to have a great time. There are hundreds of date ideas right in Rexburg, and hopefully this gives you a taste of some options for you and your date!