Idaho is an expansive, mountainous, rural area, so it is surrounded by a bunch of natural and human-aided campgrounds. Especially in the Rexburg area of Eastern Idaho, campgrounds are plentiful. Whether you're looking for Rexburg Idaho campgrounds or can travel to campgrounds out of town, there's a perfect outdoor spot for you.
1. Eagle Park
Eagle Park is located in the very corner of Rexburg to the northwest. Of all of the sites, it's the location most fit as Rexburg Idaho campgrounds. It is next to a skate park, a frisbee golf course, and a pond, where you can feed the ducks kibble for 25 cents. It's just far enough away from the bustle there that it makes for a quiet evening.
The easiest way to get to the campground is by driving down Main Street and turning onto North 5th West, towards the fairgrounds. From there, you will follow the road up and around a loop that passes Nature Park and the skate park entrance, past the power plant road and the animal shelter, and turn left onto Eagle Park road. You'll follow this narrow road all the way back to the campsites!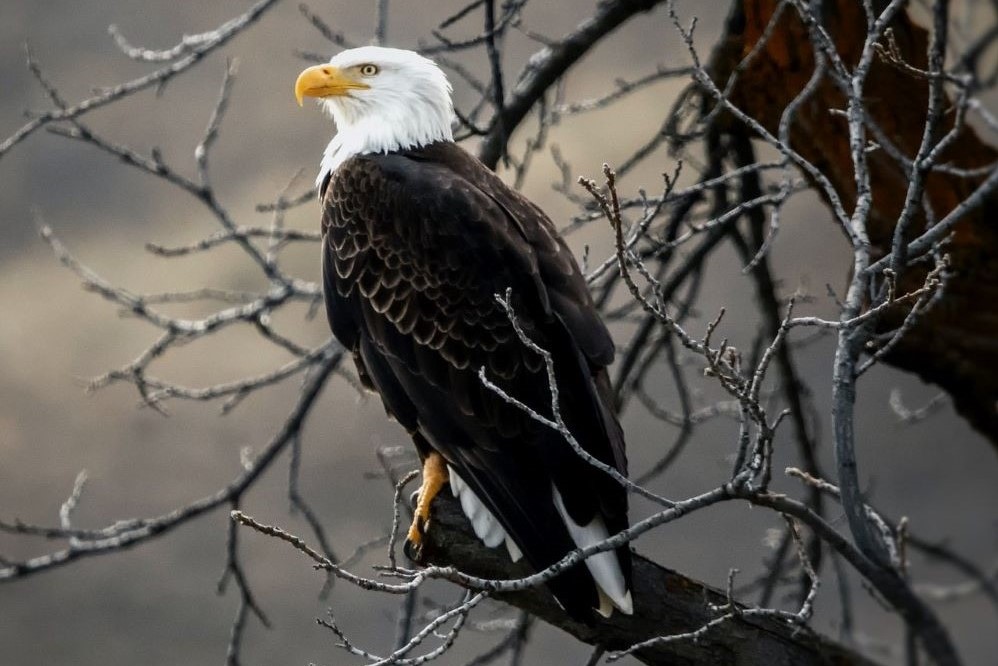 Facilities
The Teton River flows almost up against the road leading around the campsites. While there isn't any dock, you can swim or wade in the shallower waters here. Be careful of the currents, and of course, be mindful about how high the water is!
There is one bathroom situated in the middle of the line of campsites. It is public use, so you can walk over from any of the sites.
Before entering the campsite area, there is a lawn where individuals can picnic. Each of the 24 sites has a small driveway area and a fire pit, and some include picnic tables. The sites are of varying sizes, so if you just want to go with your roommates versus bringing family from out of town, there's a space perfect for you.
All of the sites are pushed back into the trees surrounding the area. With this, you're likely to see more of wildlife and less of the other people camping nearby. It's unique in this aspect, because most other campsites in the area leave you in view of other campers and their late-night bonfires. If you're looking for a place to stargaze, there's too much coverage, but if you're looking for a wilderness retreat in the city, these Rexburg Idaho campgrounds are the perfect spots.
Price
Each of the campsites is $10 per night. Payments and donations are on your honor to deposit at the front booth at arrival or as you head out. You are also able to reserve the nearby pavilion shelter for events. All reservations and stays are first come, first serve!
Closures
Eagle Park has been closed in part of 2021, but hopefully in 2022 we'll see some more campers heading to the area! Otherwise, this park is a 24/7 access year-round. Be sure to take serious precautions if you're wanting to camp in winter temps!
2. Beaver Dick Park
Named after fur trapper Richard Leigh who originally settled on this area, Beaver Dick Park is a homely set of campsites up against the banks of the Henry's Fork of the Snake River. It is just over four miles west of Rexburg city limits, and only takes about ten minutes to drive to from city center.
This campground doesn't really take reservations for sites; they are first come, first serve. The four pavilions can be booked by reservation if you aren't camping in a site including one. You can call (208) 356-3139 to reserve a pavilion.
Beaver Dick Park is located at Highway 33 and 6000 West, Rexburg, ID 83440. To get there from Rexburg, follow Main Street heading west, past the overpass where it becomes Highway 33, for about 4 miles. When you cross over the river, the campground will be on your left.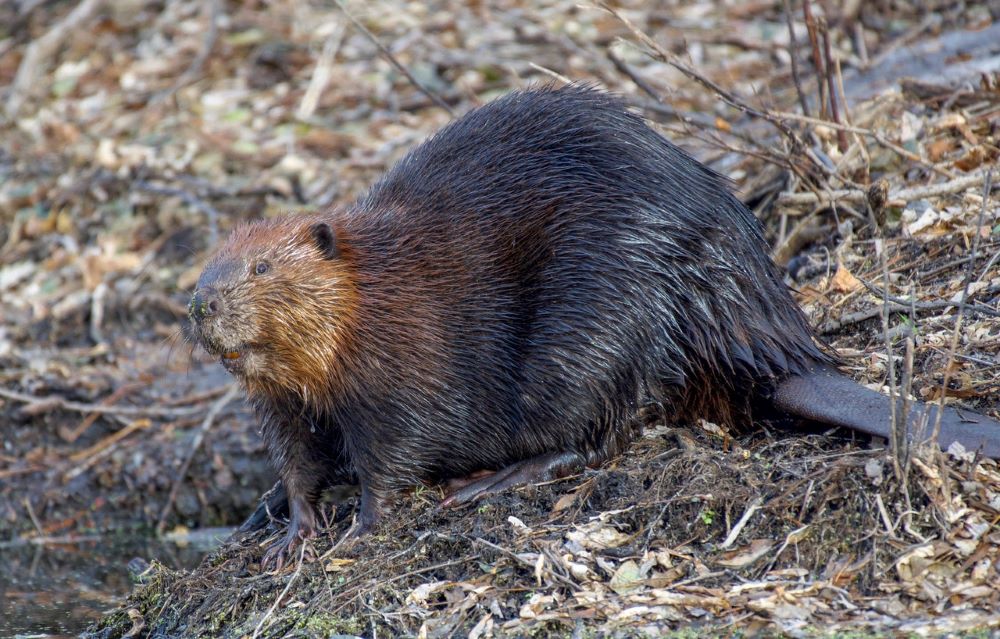 Facilities
This campground is close enough to the water that it has a cement dock slanting down to allow boating access. Fishing is allowed in the area. For restriction information, you can check out Idaho Fish and Game's policies for this area. Adults can swim here when the river is low, but we'd recommend only doing so if you're a strong swimmer. Currents can be deadly, especially when the water level is high!
The location has thirteen campsites of various sizes, but it can fill up pretty quickly. It also has a round-about for extra parking in the back of the campground. Each campsite has a place to park one car and pitch a tent as well as a firepit and table. The location also has a small playground as well as three different bathroom sites, making it more kid-friendly both overnight and during the day.
Price
The fee for the park is cash only and by your integrity. For just $10, you can spend a night here. If you stay five nights, there's a discount down to $40. Payments are deposited into the wooden signing area at the park's entrance, either upon arrival or as you leave.
Closures
This campground is open year-round, 24/7. It isn't recommended that you do any camping in the winter as temperatures are lower than most gear is suited for.
3. Egin Lakes
Egin Lakes campground is located right up against the Saint Anthony sand dunes as one of the last remainders of the lake it was a millennia ago. After a day of trekking in the dunes or kayaking around the lake, Egin Lakes campground is one of the best places to settle down for the night in the outdoors.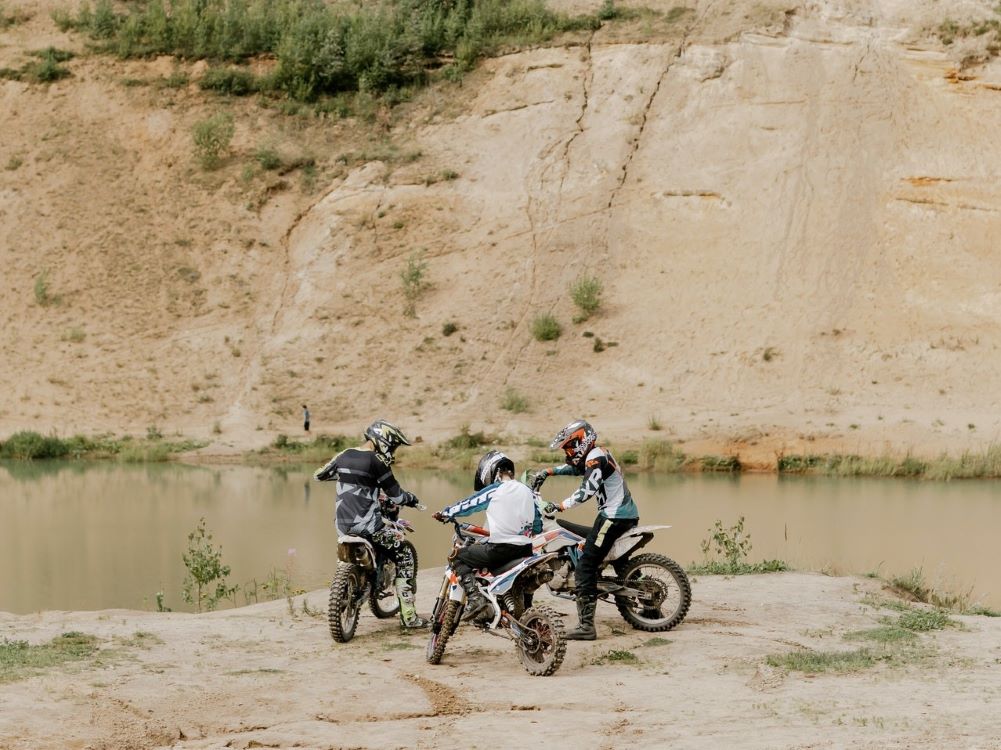 Facilities
This location is tent camp friendly as well as RV friendly. It does have an RV dump station as well as nine water pumps, seven bathrooms, campsite fire pits, and even a small convenience store in the center for any last-minute needs or gear rentals.
All of the sites have electrical plug in access, and depending on the site you choose, may have covered seating areas with tables and benches. There are 48 units total, and all units are first come, first serve, so reservations aren't currently available.
Price
Any units labeled "A" are $60 per night, labeled "B" are $30 per night, and labeled "C" are $25 a night. Day use is available for $5 a day or $60 for the season if you just want a place to charge your phones, eat lunch, and leave your car while swimming. It costs $10 to use the RV dump station available.
You can pay for this with the camp host at Egin lakes. For the season day pass, you can also speak with the representative at the Upper Snake Field Office in Idaho Falls at (208) 525-7290.
Closures
The Egin Lakes campground doesn't close for the winter, but the dunes area nearby does. The eastern dunes are part of one of the largest winter wildlife preserves in the United States. The western dunes, although smaller, aren't part of this preserved area.
If you stay at Egin Lakes campground in the winter to prep for some snowmobiling or cross-country skiing, you'll be able to go straight up into the dunes from where you're camping, but you can't go left into the restricted side. Stay in the area between Egin Lakes and Red Road for a fun winter dunes trip!
4. Idaho Dunes RV
Another location close to the St Anthony Sand Dunes is the Idaho Dunes RV park. Further away from water except a small stream, the RV park is a dirt-and-gravel lot framed by trees just past the edge of the eastern dunes.
When going to this location using google maps, be sure to go all the way to Idaho Dunes RV Park, not just Idaho Dunes RV. The latter directs you to the road that the campground is located on, but not all the way back to the sites! You can't camp on the private property at the road entrance.
For dune access, just keep following the road north, then left at the fork, for one mile. It is a dirt path the whole way.
Facilities
Idaho Dunes RV has a total of 54 sites, including dry camping, sites without hookups, and sites with water pumps and electrical plug ins. Full hookups and partial hookups are for reservation only, and you can reserve online. The dry camping sites are first come, first serve.
Price
You can check out the full pricing list on the reservation site, but the general prices are $25 for a tent and car parking space, $30 for an RV, and $54 for a water and electric access site. When you arrive, you'll check in with the front entrance. For walk ins, you'll pay there as well!
Closures
This location is only open from April through October when the weather isn't likely to send down snow. Be sure to check when you intend to go that it'll be open for you!
5. Kelly Island
Out to the southeast of Rexburg, there are several camping areas such as Heise or 7N Ranch, but Kelly Island Campground has the waterfront view and wild feel of a great campsite. It is up against the bank of the Snake River, down the mountain from its canyon namesake.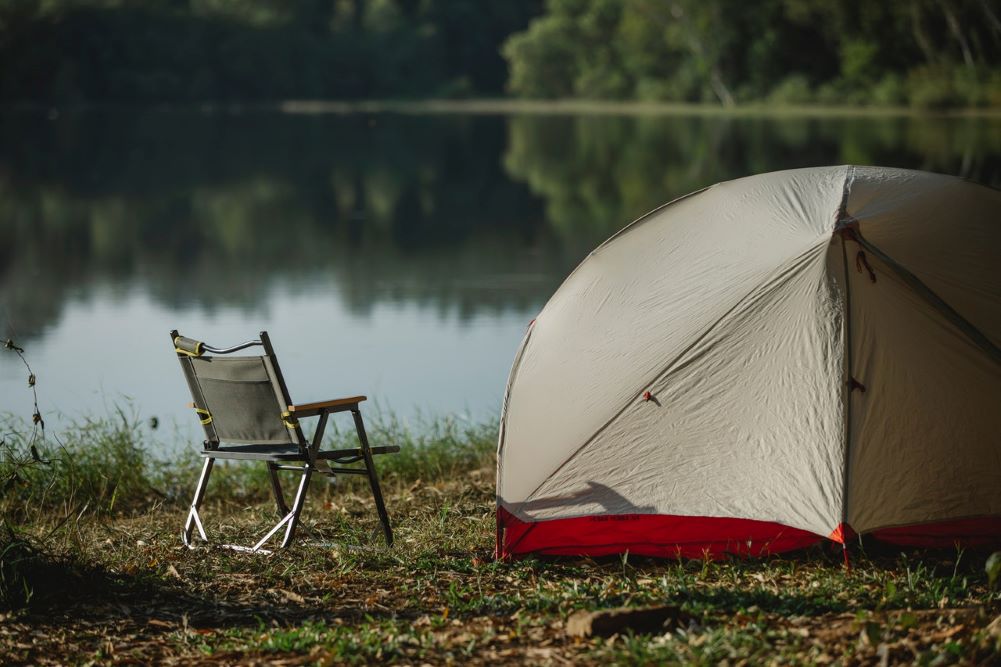 Facilities
There are 14 single sites and one group site in the campground. The group site can accommodate approximately 30 people! Each site has a fire ring and a parking area and has some appreciable distance from the other sites. There is a central water spigot for all campers. Near the entrance there is a public toilet.
There is a day use area and picnic tables that individuals are able to access. Along with this, the campground has a seasonal camp host who can help with further questions about the area.
Price
Each of the single sites can be booked for $10 a night or $20 a night as a double. The group site is $35 per night and is able to be reserved with the Upper Snake Field Office. The single sites are first come, first serve.
Closures
The Kelly Island campground doesn't have a season end like many of the campgrounds in the area. Be sure if you are camping into the winter that you have the proper gear necessary to stay safe!
6. Green Canyon
The Green Canyon campgrounds are centered around a pool heated by a hot spring in the area. Their location is a half hour east of Rexburg, and they offer a well-manicured lawn area next to a natural creek. Although it isn't one of the Rexburg Idaho campgrounds closest to you, it's definitely worth a visit.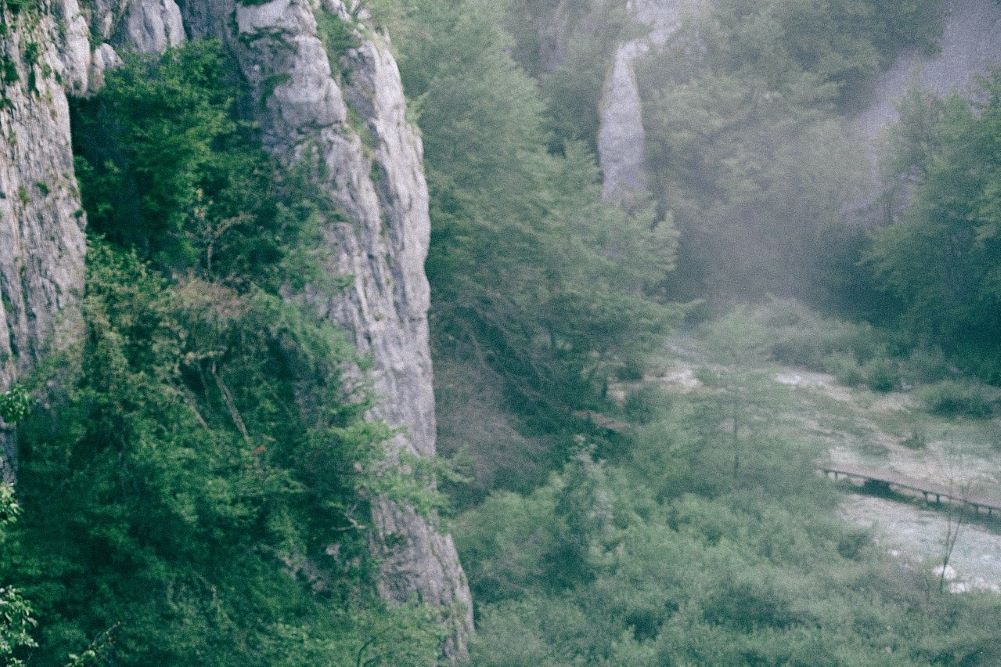 Facilities
There are 51 campsites along the area of different sizes for different amenities. Full hookups include water, power, and sewer while partial hookups only have water and power. About 15 of the sites are tent only. Around the site, there are eight pavilions that you can rent separately.
These sites are along the creek that supplies water to the hot spring. There is shrubbery between the sites and the creek. Between the sites, there's just grass for your tents.
The location does have porta potties for you to use once the sun goes down. Some of the pavilions have lampposts that help make walking to the bathroom at night a little easier, but if you're here to stargaze, it can cause a little light pollution.
Price
On every site, there is a 50 cent fee for each person included along with the price. For the on-season, the shelters vary from $60 to 80$ depending on size and amenities. Most have access to the hookups at sites nearby. The sites that include a full hookup are $30 while partial hookups are $25. Tent sites are $20.
Closures
Green Canyon is open during summers, from Memorial Day (late May) to Labor Day (early September). Each week, it is closed on Sundays, so any reservations for camping on Sunday or Monday have to be taken care of by the prior Saturday afternoon. The office hours on weekdays are from 12 noon to 10 PM. On Saturdays, they go from 10 AM to 10 PM.
7. Warm River
Warm River campground lies right on the banks of the Warm River, just before it feeds into Henry's Fork. The location is popular for fishing, tubing, and canoeing and is surrounded by popular hiking trails.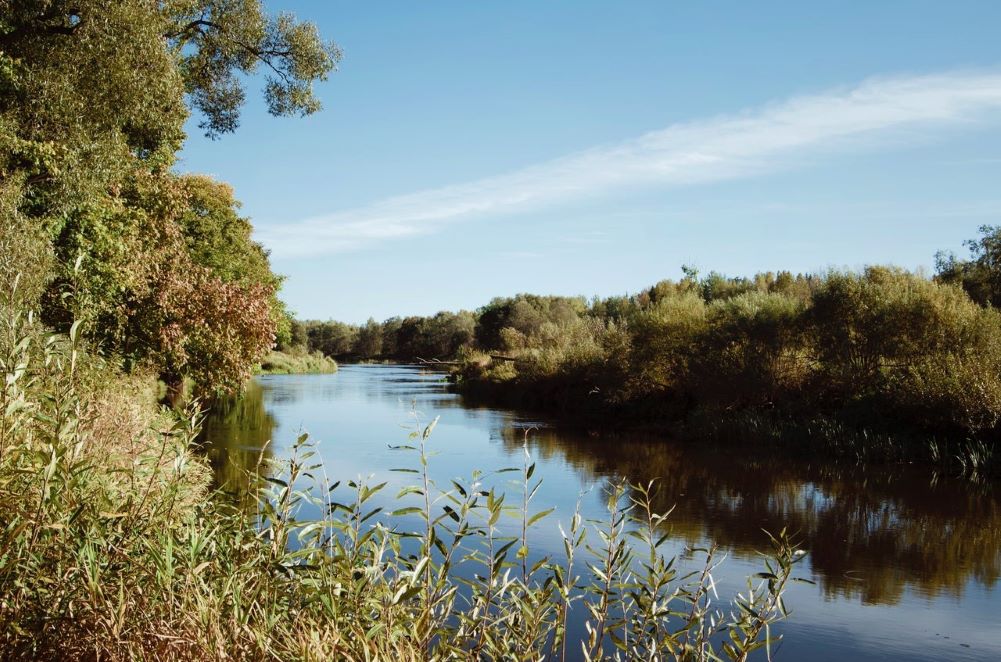 Facilities
Both tent and trailer camping are allowed in this area. There are picnic tables in covered areas that are open for campers to use. There are toilets on the property as well as potable drinking water. The sites considered "Family campsites" have electricity and water use.
Price
The price at Warm River Campground does vary with what you want, including different prices for day use verses overnight use. A single family campsite is $21 for overnight use, a double family campsite overnight is $30. A group site is $75 per day Sunday through Thursday but costs $150 Fridays or Saturdays. Any second vehicles you bring are an extra $7 charge.
Closures
Because it is so close to the river, Warm River campground is closed in the Spring. May through February, you can come and spend some time at the site, but through March and April, the water can be concerningly high, so camping isn't allowed
8. Calamity
Approximately an hour and a half away from Rexburg Idaho campgrounds, Calamity campground is only approximately 10 miles from the Wyoming border - if you could walk straight through the mountains, that is. Just south of Palisades, Calamity is a campground deep into the woods on the far side of a hill. It takes some winds and turns across switchbacks to get to, but it is one of the greenest campsites on the list.
Calamity Campground will be off of Highway 26, so whether you use the backroads or go from Highway 20 to Highway 48, you'll end up on Highway 26. After the crossing the bridge, past Irwin, almost immediately before the Palisades Dam, you'll turn right to cross the river again. You'll pass the Riverside Park Campground, where you could stay if the switchbacks will be too much, but for Calamity Campground, you'll keep following the windy road. Turn left onto Bear Creek Road, and turn right when it splits, then follow down until you're at the campsites! For a map of the campsite itself, check the forest service's page.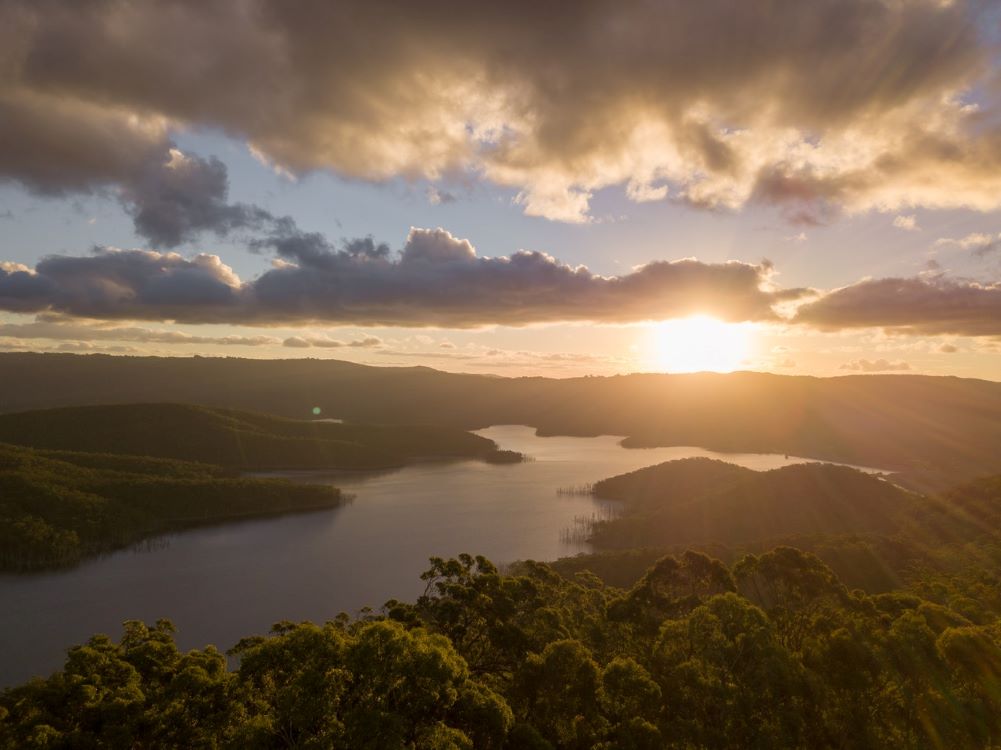 Facilities
The campground is stacked somewhat into the hillside, and at the base, it has a boat launch right into the Snake River. Fishing, canoeing, and swimming are very popular. The campground is also nearby several trails in the area for hiking and mountain biking, with access to upper Palisades Lake.
The campsites each have a table, a firepit with a grill, and a gravel parking area along with the tent space. The campsites are decently large and are mostly covered from the road by surrounding trees. The location does have a waterspout for the public as well as public bathrooms, and there are 41 campsites in Calamity.
Price
For day use, Calamity campground has a fee of $6. For an overnight stay, it is $12 for a single or $24 for a double unit each night. Only one car is included per spot, and it's another $6 for each extra vehicle.
Closures
Due to winter weather and animal preservation, Calamity campground is closed from the middle of September through early May. You can check on the reservation page to make sure the time you want to stay is available.
9. Palisades Creek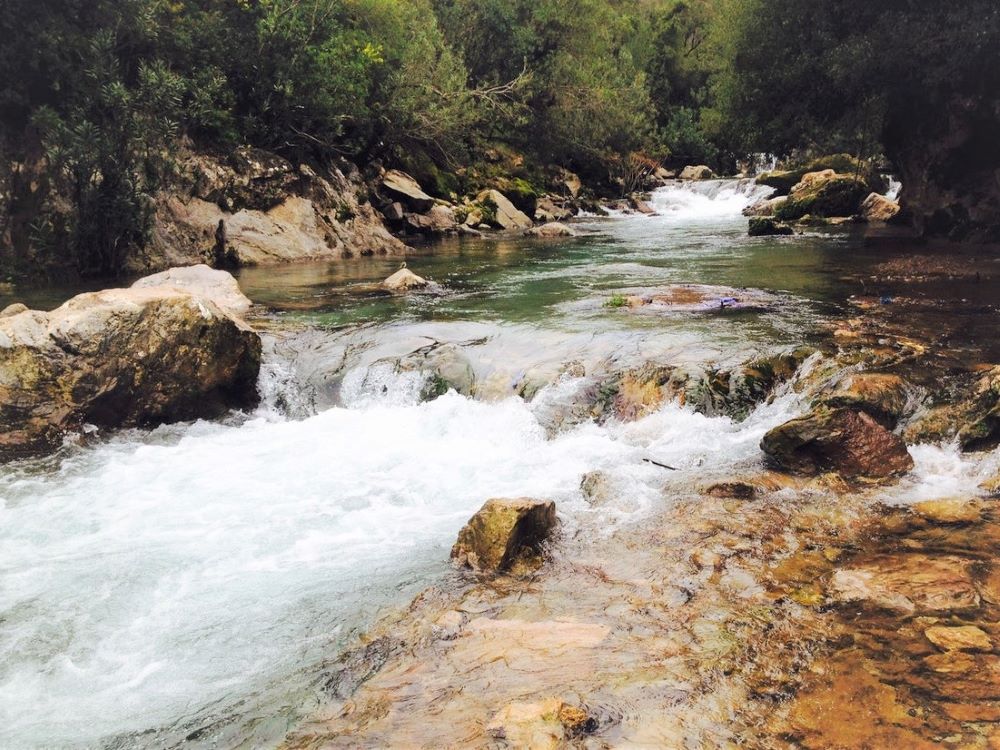 Located on the other side of the Palisades Dam is Palisades Creek campground. It is buried in the trees at the edge of the Caribou-Targhee National Forest and sits alongside the creek with its same name. Only about two and a half miles from north of the dam, the campground stands as a trailhead to a nearby hike as well as a woodland escape.
Facilities
The campground is first come, first serve, and has five single and two double units. The location sells firewood and has fire rings at the campsites. There are restrooms as well as potable water for you to use. Picnic tables and benches are available as well.
Price
If you're just wanting to use the campground as your home base for a day, the day use fee is $6. As for overnight, For a single unit, the price is $12 per night. For a double, it is $24 per night. Also, if you bring more than one vehicle, it's an extra $6 per night.
Closures
The campground does close for the fall and winter and open back up in May. Despite this, you can camp in the area free of charge after this fall closure. You can double check with the forest service for more information about this!
Go Check it Out!
There are a ton of opportunities for camping Eastern Idaho style, so get out there and check out the place for you. Whether you want a fun trip for the 7-week break or just a Friday night getaway, you can use one of these Eastern Idaho and Rexburg Idaho campgrounds for a truly memorable experience. If you're looking for more than camping, check out our posts for other fun activities around Rexburg!