There are hundreds of jobs in Rexburg if you know where to look, even if you're picky about what you want to do. If you are looking for Rexburg jobs specific to your major, you're likely to find it. While there are typical food service jobs and call centers, there are jobs in all kinds of fields just in Rexburg, and a lot of them are hiring right now.
Because they know it is a college town, companies often work with your school schedule to make jobs that are good for students. Both part time and full time are offered, as well as some hours-as-needed jobs.
1. Translator
For people who have gone on missions outside the United States and picked up a language, or simply for people with another language from family or schooling, using the language can be a great opportunity for you. Whether this be on-campus tutoring, call center translating, student teaching, or even voice-overs for games and advertisements, many locations are looking for representatives who are fluent in multiple languages.
For translation, you often have to receive a certification for the languages you speak and can translate to. Many locations simply accept an example of your translation skills to them directly when you apply for a job. You can look up jobs specific to your language or reach out to jobs in Rexburg or remote jobs elsewhere that interest you and ask if they offer benefits or additional work for translation or multi-lingual services.
2. Substitute teacher
An often overlooked job in most communities is a substitute teaching position. No, this doesn't require a degree, but it does require a passion for working with students and may require some temporary certifications. You can check with the local school districts around Madison, Fremont, Jefferson, and Bonneville counties for any special requirements for these jobs in Rexburg and the surrounding schools. You can apply to their teacher pool and then accept assignments per your schedule when they come up.
3. Medical Jobs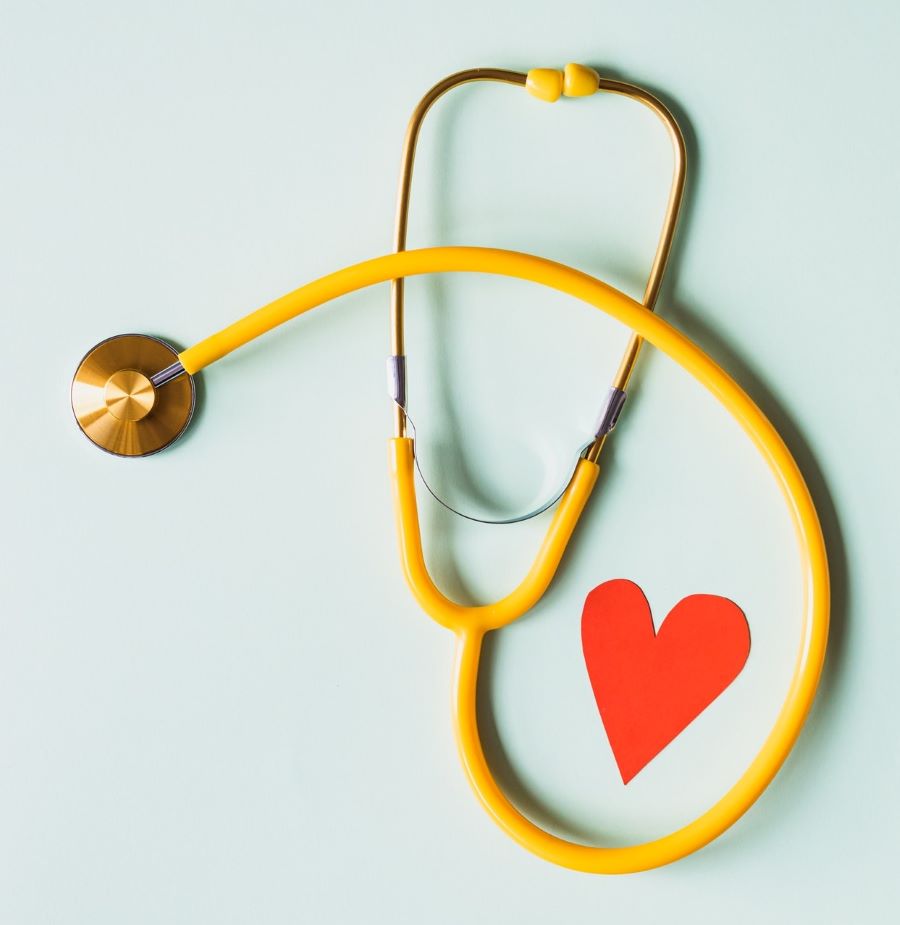 There are a huge number of medical field jobs in Rexburg. With everything from helping out at nursing homes to assisting in the hospitals, there are lots of medical availabilities where you can get some experience for a nursing program or just help people in need.
Medical Assistant
Medical Assistant work does take an associates degree and/ or certification, which may drive some newcomers away. However, if you're going to school for medical work in Rexburg, you will already have some of the qualifications necessary, and you'll be within 15 minutes of the hospital to work in the area and discuss opportunities.
Caregiver
There are multiple nursing homes and assisted living facilities in Rexburg where people need care. Being able to help can be a huge benefit. Most locations require that individuals have certification to be a nursing assistant (CNA) which is a one to two month program to learn how to care for individuals, whether you're on your way to full medical practice or just temporary work.
Rexburg Care and Rehabilitation Center (no website)
Blood Work
There is also specific, non degree work for individuals who are okay to see blood. Plasma donation centers like Grifols and BioLife USA need individuals to check if patients are eligible to donate when they come in and to help set up and dismantle equipment. These donor center technicians only be a finger prick and used tubing, this is only a job if you're not too squeamish.
A phlebotomist is a next step up that many employees are able to achieve. These individuals actually put the needle in for a plasma donation to take place. A little more intense, don't aim for this if you have bad aim or faint at the sight of blood.
3.5 - Shuttling
A great way to still serve people who need help is to apply to be a shuttle driver. Locations like Roadrunner and Rolling Shuttle are services that work with Medicaid to transport those unable to drive to their medical appointments.
Shuttle services for other locations, like Salt Lake Express or the housing complex The Landing, are also frequently looking for drivers. Lyft is also making its way into Rexburg for more every-day transportation needs.
Van drivers and delivery workers are important as well, though this will usually require specific licensure. This includes:
4. Lawns and Landscaping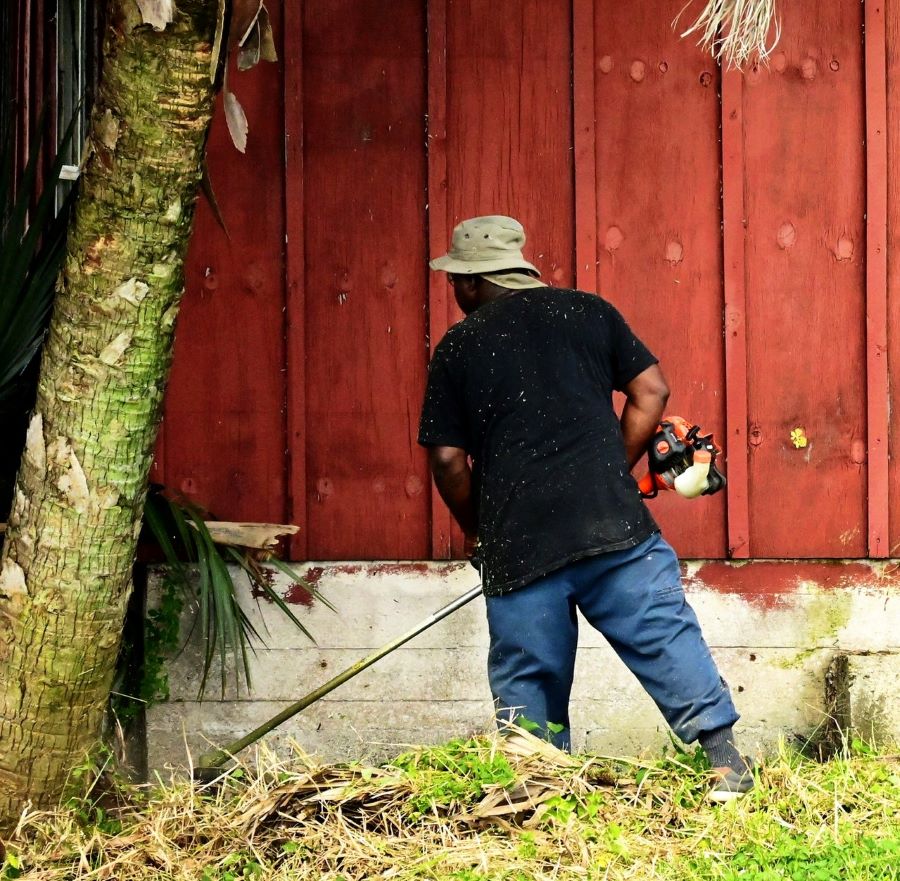 For individuals going into horticulture or landscaping degrees, there are an amount of positions open to start in your field. The school itself has individuals and students work on its landscaping around campus outside of just the work done in the gardens.
Locations around town also offer their services for this, whether it be simple lawn mowing or intense makeovers of a building's landscape. Lawn maintenance is an important aspect of many businesses that has them looking for individuals to employ.
5. Office Work
Receptionist
A lot of private businesses require a receptionist for the location. With everything from counseling locations to car repair shops, restaurants to hotels, a location needs someone who can direct individuals, schedule appointments, and handle billing. If you can handle schedules and paperwork for others, check around for receptionist positions.
Social Media
Social media presence is a big deal for most companies. Having content written and published on the site is important to be seen and recognized as a quality business. For English and web design majors, it can be good to look around town for locations hiring for social media help.
Librarian
Many English majors and book lovers want to work at the libraries, but know that these positions are hard to come by. However, the book stores in Idaho Falls are frequently hiring individuals to help out.
6. Childcare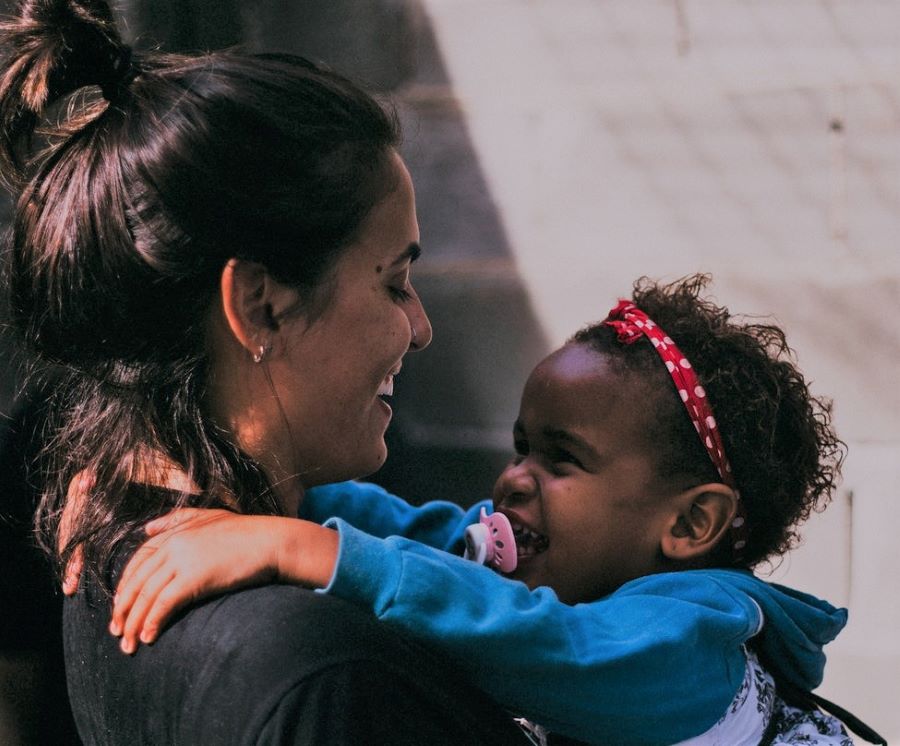 For individuals who just want to get into child care, there are a few day care centers in Rexburg and the surrounding area, and lots of home sitter jobs in Rexburg listed by new parents who are still in school. This can be a great job for child psychology majors or home and family majors.
Jobvious
Some of the more obvious jobs that exist in every location are also evident in little Rexburg, Idaho. These are often the jobs in Rexburg that are continuously hiring and in constant need of additional workers.
Cleaning
Whether housekeeping or janitorial work, society's backbone are the people who keep it clean. There are hundreds of cleaning jobs in Rexburg. Each housing facility needs individuals to clean stairs and halls and lounge equipment. The hospital constantly needs workers to help with laundering hospital gowns and removing trash.
On campus, there are several jobs offered to students to do custodial work for the college. Other locations in the area like schools and businesses hire janitorial staff for their locations.
There are multiple hotels in the area that also need this. Housekeeping at hotels is one of the main jobs that hotels offer. Making sure that a room and facility is clean for an individual to stay is the basis of the company.
Labor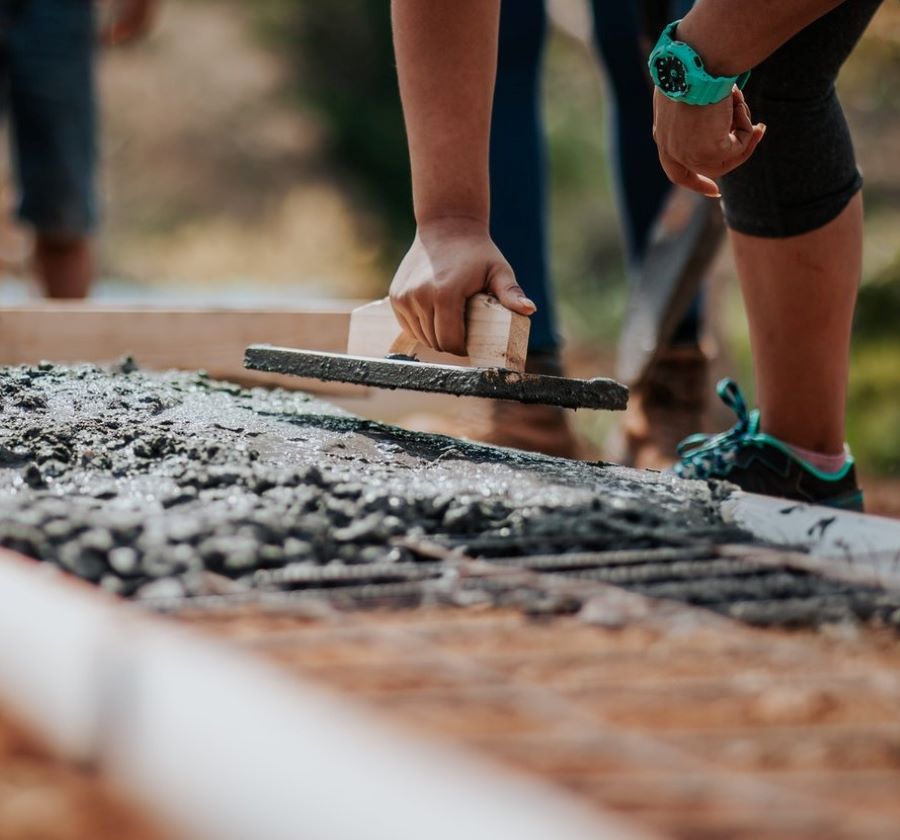 Outdoor labor is a different matter, but it is just as prevalent in most areas - including Rexburg. Any building going up needs workers for construction and woodwork, and any road (especially in Rexburg) needs repair after a while. Many individuals also hire businesses or individuals for around the house repairs, painting, and installations.
Shipping, packing, and unloading are all absolutely necessary for any business, but this is especially necessary for the larger retailers in the area. Postal jobs also require a lot of help with packing and unloading. In the holiday seasons, companies like UPS and FedEx will be listing jobs in Rexburg to hire as many seasonal workers as they can.
Food Service
Locations are also always hiring new team members to work in-store. Many sit down restaurants have positions constantly open. Waitstaff, bar tenders, and cooks are all necessary in these locations. From locations like The Hickory and Applebee's to Idaho Falls's Sizzler and Red Robin, restaurants need staff to keep customers fed and happy.
Delivery locations are always looking for drivers. If you have a car and would rather use it instead of being in the office, delivering for Pizza Hut, Dominoes, or Jimmy Johns might be the perfect opportunity for you.
There are also delivery companies that are starting to make their way into Rexburg. Services like DoorDash and UberEats are driver-based and on your time schedule to pick up deliveries.
Grocers
Locations like Albertsons, Broulims, and Walmart are consistently hiring individuals to help out. Whether this be stocking, baking in the bakery, or running the checkouts, a lot of people are needed to run a grocery store.
Locations like Family Dollar and Cal Ranch are consistently hiring for staffing as well. In order to keep the business running, they need a team on their feet and ready to serve customers.
In Idaho Falls, a little further away, there are tons of locations that can use this service. With everything from book and craft stores to pharmacies and convenience stores, they have constant job openings for you.
Call Centers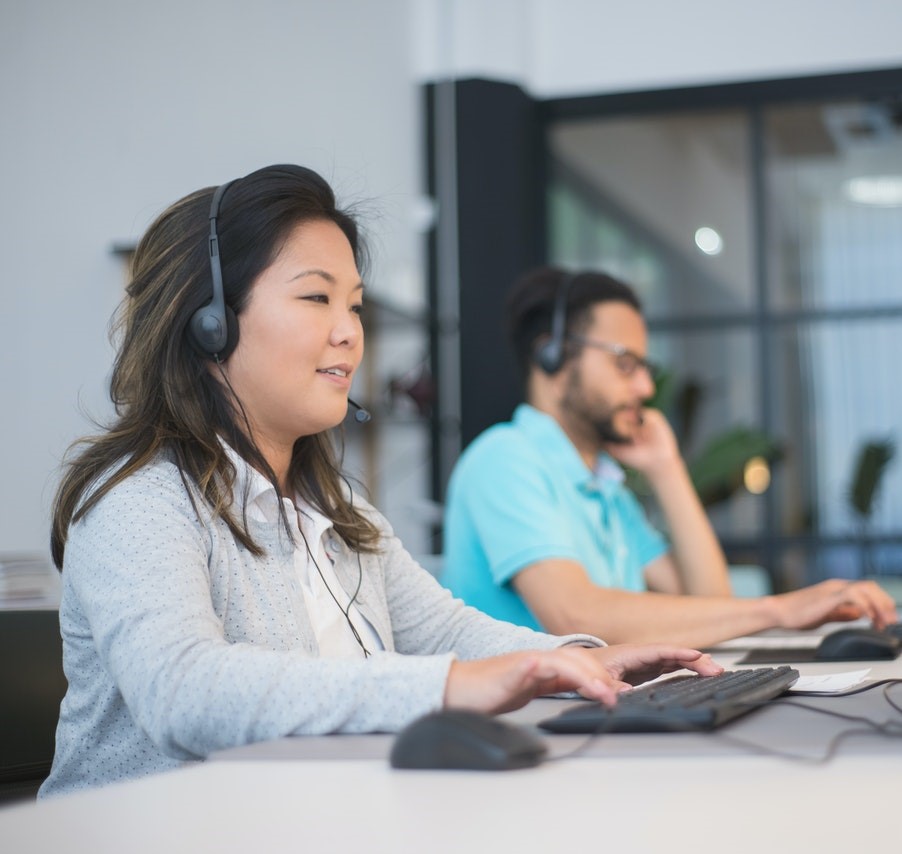 One of the most prevalent services in the area is call centers. With everything from Progrexion to Melaleuca, call centers are looking for individuals who are comfortable with talking to individuals over the phone. Some locations request surveys from client companies, and others have customer service where clients can call in for help.
Some of these locations are still working from home. If you have a laptop and a headset and a roommate out of the room for a couple hours, you can do this job from the comfort of your own desk or couch. Several locations again have their workplaces open so you can find a more professional and guided workplace. Some of the many call centers include:
Maximus
Simple tire
MCI
Kuubix energy
Mountain America Credit Union
Salt Lake express
Melaleuca
Legrande Corporation
Where to Apply
Aside from utilizing the companies' websites directly to find places to work, you can find job listing sites. Facebook has some great pages where companies and individuals around town post listings for everything from company positions to home repair.
BYU-I has its own help wanted page where individuals and companies can list a job posting for you to choose from. Many opportunities are available here that you may not find everywhere, such as teaching, security, and flooring installation.
The company Indeed has made it a business to tell you what jobs are available nearby. You can filter these by what kind of work you're interested in and by your location, and you can upload a resume accessible to the businesses you're looking for. Other sites with similar methods include Simply Hired, Glassdoor, and ZipRecruiter.
In order to check out a job or what other people have thought of it, you can use the company section of the websites. This shows the company you specify along with what reviews others had of their jobs and even what wages and benefits (or problems) brought others to or from the company.
Be sure to check out some of these job options in Rexburg as you're looking around for work. You might be able to find something that can qualify as an internship or even something that you want to build your career out of!